Office profile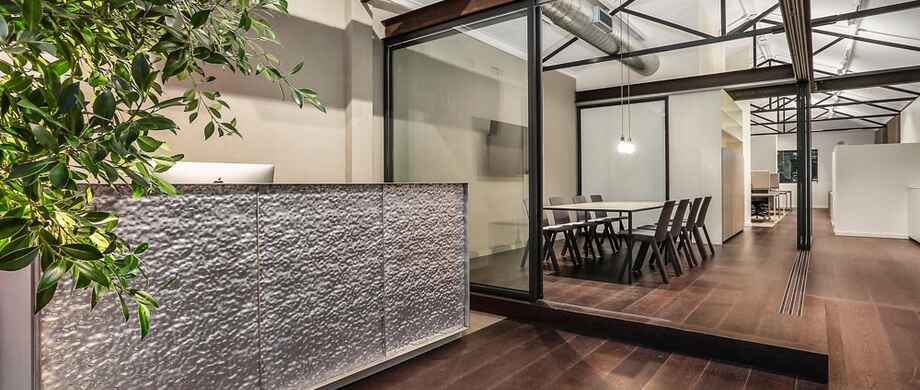 The team behind Laing+Simmons St George has effectively redefined what residents of the local area should expect from a real estate agent.
We are not here to talk about us, we want to listen to you. If you're making any decision with your property needs, it all starts with a conversation - we would love to be part of it by adding value to your family.
With our team, you'll experience a more relaxed, wholesome service – as we are genuinely interested in you and your real estate needs.
As passionate locals we not only have the local market knowledge and track record, we have a vested interest in making a positive impact in the place we also call home.
Laing+Simmons St George | Carss Park
| | |
| --- | --- |
| | vCard |
Dear Bobbi
Nathan and I wanted to thank you and it was our pleasure working with you. You were both very helpful and gave great advice preparing for listing our home. You were diligent about ensuring you marketed the home in all types of media and proved to be attentive, responsible and very knowledgeable...
Dear Angela
Angela Avgerinos just sold our house in Oatley for well above the record price in the suburb. In fact, the house sold without a marketing campaign to the first family that came through. Particulars about the contract weren't easy though and Angela's persistence meant an easy sell for us and...
Thanks Angela
This was the second property that Angela has sold for us. It was a very easy process and she sold it for us after 1 inspection for a great result. Thanks Angela. Perri Hallett
Dear Angela
From the minute we met Angela, she was very informative, knowledgeable and patient. We had looked at a couple of other agents, however choosing Angela to sell our property at 11 Clarence Crescent, Sylvania Waters was the best decision we made. We live 45 minutes away from the property and she...
Thanks Angela
Buying a house is fraught with frustration, is the price right, am I being mislead, is the property as represented, will the bank lend that much and so it goes on and on. For near six months, regardless of hail rain or shine, our Saturday ritual of house inspections and auctions, was going...
Selling our home was a stress free process
'We would like to thank you Angela for the incredible result you achieved in selling our home. Your commitment and dedication to us as clients was second to none. Your focus on end result was beyond question and your motivating advice and precise and detailed reporting during the whole process...
True Professional with an outstanding result
Dimitri was outstanding from the time he gave us a market appraisal all the way through to achieving a result beyond our expectations. Dimitri and the entire team at L&S St George were true professionals. The advice and communication from Dimitri and his office was excellent. He worked hard for...
Dear Andrew
'This is a big THANK YOU Andrew for helping us sell our home in Kogarah. We can't recommend you enough for selling our properties. From the first time we met Andrew as a potential buyer, we were very impressed with the way he communicated with potential buyers. Andrew treated everyone as if...
Dear Andrew
'A very happy client is writing these words. Phone calls from you, personal visits to my home and your regular monitoring and follow-up of enquiries, both direct and from advertising sources, all really impressed me. I felt in touch from the start of the campaign to the sale of my home on...
Dear Andrew
'Thank you so much for selling our property not only so fast but at a record price! From the first day we contacted you to sell our property we felt at ease because we trusted you were very honest from start to finish, you put our mind at ease in knowing that we had you looking after the sale...
Dear Angela
We recently sold our beautiful home with Laing+Simmons. Angela and Sasha were a pleasure to deal with. In fact we met quite a few of the team, they all seem to complement each other. Our dealings with Angela were always pleasant, she listened to our concerns and no question was too...
Dear Angela
We were super impressed with Laing+Simmons, their team members were very professional and handled the sale of our property very well. Both my husband and myself were really pleased in particular with Angela Avgerinos. Her approach in handling the sale was well thought out and executed with...
Thank You
Very happy with John's listening skills and patience and understanding. Due to the above attributes I maintained my contact with John and listed with him after a year due to legal hold ups. I remained loyal to John due to his understanding and personality even though he changed offices from...
A great Agent that only needs 4 words
Honest. Positive. Caring. Professional. Nicole Foley
First Class Agent
Our experience buying a house through Greg Tsaprazis was first class. He definitely went above and beyond his job. 5 stars really isn't enough to give to him. He is a very personable man which makes dealing with him very easy. Greg's market knowledge was brilliant and his communication skills...
Bobbi is Fantastic
Bobbi is a great listener and communicator. For several years he kept us informed of market trends and information without ever being pushy. Eventually when we decided to sell he managed everything according to our instructions and obtained a sale price in excess of our expectations. Jim & Jan...
Highly Recommended
Bobbi is a professional agent, with many years experience in our local area. He is very good at communication and negotiation. He is the agent you can trust. Chenguang Yang & Kai Li
Dear Greg
Just want to say it was a pleasure working with Greg Tsaprazis and his team of agents and support staff at Laing+Simmons St George in the recent successful sale of my home. The diligent care and attention to detail ensured an optimum outcome for all concerned, and I couldn't recommend them...
7 Scenic Crescent
Greg and his team made our experience a dream. Everyone warned us selling a house is going to be hell. It was the exact opposite. Greg and the team bent over backwards to keep us informed. We were never pressured and what we were told at the start when we signed is exactly what they delivered. I...
Great Agent Great Result
Dimitri was an absolute pleasure to deal with - always professional, on time, attentive and very knowledgeable. We know that we couldn't have gotten a better result on the sale of our unit. We would use Dimitri and Laing + Simmons St George again in a heartbeat. Everyone at the agency was...
Beyond our Expectations
After interviewing several agents and being pushed towards a 4 week auction campaign, Dimitri and Sasha came up with a marketing strategy for our house that far exceeded our expectations . The combination of listening, empathy, professionalism and knowledge of current market conditions made the...
Bobbi made the selling process like a walk in the park
Bobbi from Laing & Simmons St George is the only agent I would recommend to all my friends or to anyone who want to sell their house really. We first met Bobbi at one of his open houses. He is the most genuine, friendly, very positive, enthusiastic and fantastic person to deal with. During our...
Dear Greg
Once again we thank you so much for assisting us with the sale of our family home. We were thrilled with the result achieved through your hard work and targeted strategies. From our first introduction, we felt very confident with your market knowledge and your professionalism. We loved your...
Dear Dimitri
I mentioned that we were very happy with your service to us as a Real Estate Agent. We had an association when we bought our house at Monterey and also engaged you to sell our house recently. In addition to this we used you to attend an auction for a possible purchase when were overseas. You...
Dear Greg
I would like to take this opportunity to thank you and your team for the thoroughly professional way in which the sales campaign and ultimately successful auction of our home was handled. We were kept well informed of developments and your help and support during two major crises we experienced...
He is a Star
It has been an amazing experience with you guys. Not only on Saturday, I mean from the first day you guys became my agent to sell this property. No doubt all of you have done a great job. The way you were engaging with both vendor (me) and all the buyers and people who made enquiries proves you...
Find An Agent