Agent Profile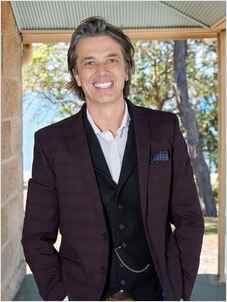 Sasha Tasic
Laing+Simmons St George | Carss Park
| | |
| --- | --- |
| | vCard |
Sasha Tasic
Get to know Sasha with these 11 Q's and A's:

1. How long have you been in the real estate industry and what are your specialty suburbs?
20 years of selling real estate, all in the 2221 postcode – as I like to say, it's my season 21 in 2221.

2. Something people wouldn't know about you by looking at you is….
I'm very shy actually…and not that great at maths!

3. Number one on your bucket list is….
Play in a rock/blues band in my own café or blues bar.

4. What is your best lifetime experience and why?
Life. It never ceases to surprise and teach me a new lesson.

5. What would we find you doing on your day off?
Riding my Indian (motorbike) through the National Park.

6. What or who has had the most positive impact on your life?
My kids, Indiana and Leilani… and then a whole bunch of very smart (and not so smart), special (and not so special) people.

7. If you could go back in time and change one thing, what would it be and why?
Say and do some really nice things to people that are no longer around.

8. If you were sent to prison and could only take one thing, what would it be?
A library – a big one!

9. Something that gets right under your skin is….
Selfishness, ignorance, disrespect, greed, intolerance, the inability to forgive, ruthlessness and arrogance …just to name a few…

10. Got any embarrassing moments you'd like to share?
I walked into a glass door at my open house and ended up with 13 stitches …and there's a whole list of others…

11. What would be the theme song to your life story?
"What a Wonderful World" by Louis Armstrong.