Agent Profile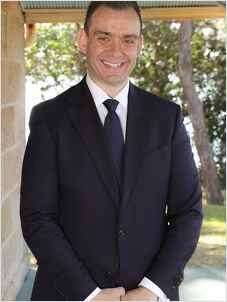 Andrew Stefanovski
Residential + Development Sales
Laing+Simmons St George | Carss Park
| | |
| --- | --- |
| | vCard |
Andrew Stefanovski
We've got 11 Q's and A's that will help you get to know Andrew a bit better:

1. How long have you been in the real estate industry and what are your specialty suburbs?
I've been in the industry for 8 years now and my speciality areas are the 2217 and 2218 post codes.

2. Something people wouldn't know about you by looking at you is….
I love to cook – especially when it comes to steak.

3. Number one on your bucket list is….
My brother and I have always wanted to do a road trip across The USA, so that would be at the top.

4. What is your best lifetime experience and why?
That would have to be my wedding. It was great to share such a special day with a large bunch of my family and friends. Now I have a beautiful wife I can turn to.

5. What would I find you doing on your day off?
I like to stay active so you will most likely find me on the golf course or at the gym.

6. What or who has had the most positive impact on your life?
Definitely my parents. They have been great mentors to me and have always given me solid advice. I don't think anyone else can be as genuine or positive as your parents.

7. If you could go back in time and change one thing, what would it be and why?
I would've followed my passion and started my career in real estate earlier.

8. If you were sent to prison and could only take one thing, what would it be?
If I was sent to prison, the one and only thing I would take with me is the person who was supposed to be there in the first place!

9. Something that gets right under your skin is….
People that talk over you or are rude in general and people that aren't genuine.

10. Got any embarrassing moments you'd like to share?
It was probably the first or second open house that I'd ever done when I was first starting in real estate. I accidentally locked myself in the backyard of the house I was showing and had to climb the neighbour's fence, which resulted in me splitting my pants. It was quite embarrassing to do an inspection with split pants, but it had to be done nonetheless.

11. What would be the theme song to your life story?
James Brown's "I Feel Good".